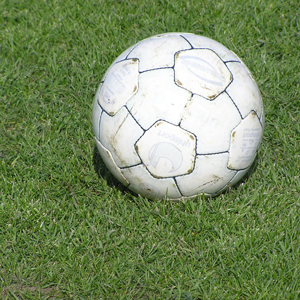 Let's try a thought-experiment. We're in a park. Three people are playing soccer.
One of them, 20, yells "You kick like an 8 year old!" at the other two – but it's not clear which one.
The 4-year old beams with pride. The 48-year old isn't nearly as happy.
Now transfer that thought to the experience of reading. If you read at an "8-year old reading level" (or "at grade 3" for people in the USA), what does that mean?
If you happen to be 8 years old, well done. You're reading fluently in an age-appropriate way.
If you are 4 years old, congratulations. You're reading far more easily than most people your age – but you may find that adults only let you read books that you find too simple.
If you are 48 years old, that "reading age" is not good. It means you've struggled with reading difficulties for your whole life. That's hard.
And yet we constantly see recommendations like "Write for an 8-year-old reading age", and "readability scores" that claim to tell you what "reading age" or "grade level" you are writing at – while completely ignoring whether you are writing for a child, an adult, a teenager, or anything else about them, why they are reading, or the purpose of the text.
Do not use "reading age" when thinking about adults. It's not helpful, and it fails to acknowledge the life experience of people with reading difficulties.
—–
More resources on readability scores, reading age, and writing for people who do not read easily:
Updated after  comments from: