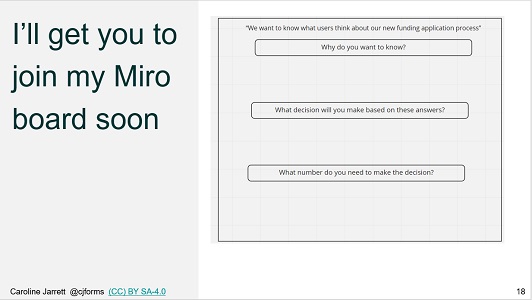 We think that it's really important to make PowerPoint presentations accessible. And that means: writing alt-text for all the images.
The PowerPoint Checker app reads a file in .pptx format,  extracts all the alt-text, and gives you a slide-by-slide report on what it finds.
If you've ever clicked, clicked, clicked through a long set of slides, checking the alt-text on each image one by one: you'll love this app. Especially as it's free to use.
The app reports on what it finds on each slide
The app opens with a single button to upload a file.
It only understands .pptx format. If you try anything else, it won't work.
There's a short pause, and then you get a report with what it finds on each slide.
This is what the report looks like for the slide in this post.

Request for extra help
This app is a work in progress. If you spot some improvements and would like to make them, please get in touch: extra help would be welcome.
Origins of the app
We first started working on an app to help us check the accessibility of Effortmark presentations back in 2016.
This version was created by Andy Parker, with help from Frank Z and Malcolm Jarrett. It grew from an earlier app created for Effortmark by Joe Lanman and Peter Flynn.