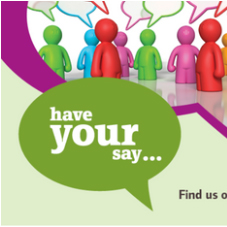 How can we make surveys more useful in the context of local government consultations? I recently had the opportunity to explore that question at a user group meeting organised by Delib, the provider of the Citizen Space platform that helps organisations, mostly in local government, to manage and improve consultations and citizen engagement.
It was a pleasure to be there for the first two presentations, case studies from local government folks at the sharp end of managing consultations. The overall tone from speakers was 'this is what we're doing – do you have ideas for how we can do it better?', with other attendees offering their experiences and suggestions.
You'll see in my talk that local government consultations cover a huge range of topics, from very technical statutory consultations through to issues that can get local communities highly engaged. Often people with the responsibility to get the consultation onto the website have to work hard to persuade colleagues about making their surveys easier to answer, and then to do the extra work to share the results later.
For example, I was very impressed with the level of interest and discussion around how to involve groups who are less-often listened to, such as young people (if you have a teenager in your house, when was the last time they mentioned responding to a local government consultation in your area?) and people from minority ethnic groups such as the Gypsy, Roma, and Traveller community.
Thank you to Delib and to everyone who commented and shared their challenges.