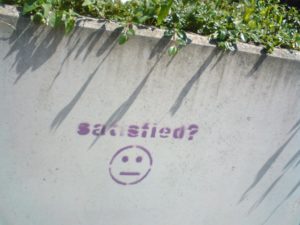 Measuring satisfaction is the topic that comes up more often than any other when I'm asked about surveys. It's also one of the more complicated topics when it comes to creating surveys that work.
This little post is to direct you to the page where I'm collecting things I've written about measuring satisfaction:
If that page doesn't answer your specific question, let me know. I'll be adding to it from time to time.