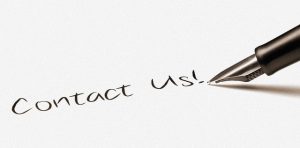 My email started playing up. I noticed that I was getting items out of sequence, sometimes very late. I tried the usual things: clearing the spam folders, powering the computer down, you know. But there was nothing for it: I'd have to contact the ISP.
Step 1
Onto the internet, and their website. Problem 1: do I want 'contact' or 'client area'? I'm a client who wants to contact. Why doesn't the 'client area' drop-down have 'client contact' listed as an option? Tip: If you treat any user group as a special case, make sure that you offer them a special contact number as well.
Step 2
So I reject 'client' and turn to 'contact'. Great, they've listed a Head Office contact number. Extra brownie points: a human answers it within a couple of rings. Problem 2: he answers as 'Sales'. I don't want sales, I want support. I ask for support. He says: you need a different number. Tip: If you offer a general number, make sure it can handle any type of query.
Step 3
I ask: "If you have a support number, why don't you list it on your website?" He says: "We don't want people to call it". Eh? They're an ISP. Surely they understand that many of the problems that clients have will be about connection? They won't be able to self-serve on the web, will they? Problem: lack of thought about why users might want to contact you. Tip: Think about your users and why they might want to contact you. Offer contact channels appropriately.
Step 4
I persuade the sales guy to give me the support number. I call it. I get a recorded message: "we are working on the email delay problem". Well, at least it saved me some extra effort. Ah ha! I think that gives us a tip. Tip: If you do have a major problem, make a special announcement so that users don't have to hang on the line.
Step 5
I'm a curious type, so I thought I'd have a look on the support website. Let's see: 'client area' – that's an obvious click. Problem: it says 'the current status page has moved to our Customer Support Site'. Tip: If you have a customer support site, list it on the 'Contact Us' page.
Step 6
I click across to the Customer Support Site. It says: "There are currently no issues to report". Eh? What about my email problem that you told me you knew about on the telephone? Tip: Be consistent. If you have an issue, announce it on your website as well as on your phone system.
Step 7
Now I'm confused. I decide that I'd better call them. So it's eyes to the top right corner to find the 'contact us' page. And there isn't one listed! Tip: Unless you have your contact number on every page, ensure that you have a 'contact us' page.  Tip: If you really, really can't offer a phone number to your users, then explain why on your 'contact us' page. You'll still annoy them and lose credibility, but at least you'll repair some of the damage.
Step 8
Well, by this time I'm sure that 'what is your contact number' is a frequently asked question, and the site is structured as a set of frequently asked questions. OK, you guessed it: it wasn't there in the FAQs. Tip: include your contact details in or near your FAQs
Step 9
I try a search for 'contact'. And bingo! They do have a 'contact us' page! Tip: don't hide your contact details. Nine steps to get to them is too many.
Well, it's a sorry story. But at least it provoked me to pull together a few tips – I hope you find them helpful.
This article first appeared in Usability News, 3 March 2008
Picture of Contact Us by Paladin Zhang creative commons