Here are three ideas for creating paper prototypes of digital forms. Or any form, really.
Print widgets onto stickers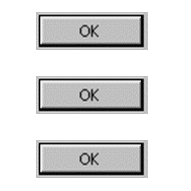 Long, long ago – in 1999! – Gerry Gaffney made a paper prototyping kit that is free to download. It's a selection of widgets such as a page outline, some buttons, and textboxes that you print onto paper, or sticker paper, then cut them out to arrange as you wish.
Gerry's widgets are a perhaps just a teeny bit out of date now so you might want to update them a touch but the idea still works. Only: promise me that you will never, ever use the dropdowns/select boxes. In those distant days, we were still discussing circumstances where dropdowns might be OK. Now we know better.
Prototype in shorthand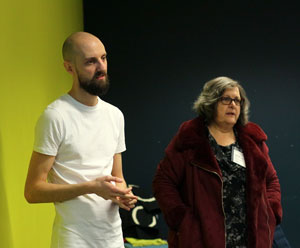 Fast forward 20 years, and the UK Government Digital Service had a 'formapalooza' as part of their 2019 Services Week. It was a lot of fun and I got many ideas from it. The one that's relevant here is that as a small part of his overall design presentation, Ralph Hawkins told us about his simple shorthand for prototyping paper forms.
For example, instead of printing out a radio button all you have to do is type (  ).
I've used this method constantly ever since. Conveniently, Andrew Duckworth uses a similar method and wrote it up:
Try ketchup design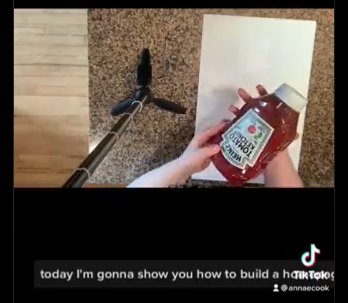 What did I mostly do between 1999 and 2019, and still do quite a lot now? Simple sketching. Nothing at all fancy, no artistic touches, only basic outlines – ideally on a whiteboard to allow for rapid iteration.
This year, 2021, I was delighted to learn that the modern term for simple sketching is "ketchup design". Anna E. Cook created a fine short demonstration that she posted on Twitter.
It's fun, it's quick, and you don't even need a whiteboard and markers – only an easily-available condiment and some paper. (But it's OK to use whiteboard and markers if you have some to hand).
Begin prototyping with one thing on each page
Whichever prototyping method you use, get the questions right first. If you prefer a digital tool then I won't stop you. But focus on:
Whether you need a form at all
Why you're asking every question
Whether the question you're asking makes sense to the users
Then begin prototyping with one thing on each page, and have fun.