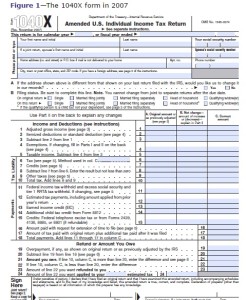 If you have a long, complicated form then here are some things that you can do to help users through it:
Find out which parts of it are truly necessary. Can you simplify it at all, or perhaps delay some parts of it until later in the relationship?
Try to arrange the fields into groups. Janko Jovanovic has some ideas for patterns to help with complex forms.
Use a summary menu to help users keep track of where they are going in the form. A progress indicator is another possibility, but doesn't work as well if the users might need to collect information from elsewhere and therefore jump about in the form.
For more tips on designing complex forms, try these presentations (different tips in each one)
Design tips for complex forms Malta 2012
Design tips for complex forms 2011
Design tips for complex forms at Clarity 2010
#forms #formsthatwork