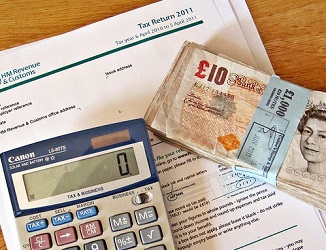 I have a new favourite form: HMRC's Pay your self-assessment online. Enjoy!
But maybe before you do, you'd like a little explanation? OK, I'll back up a bit and explain.
Making better forms isn't easy
I'm a forms specialist – I work with organisations to help them make their forms easier to fill in and more effective. These days, I'm lucky enough to have my dream job: I'm part of the team at GDS creating design patterns and other resources for people who design what we call "government services". But just between you and me, I've yet to meet a government service that doesn't have at least one form somewhere – so really, what I'm doing is helping the whole of government to make better forms. It's exciting.
Only: making a better form isn't easy. Even making a new design pattern isn't that easy: we're discussing over 100 of them on our design patterns hackpad, and we only publish a pattern on our Service Manual when we've got plenty of evidence from user research to justify recommending it. And the design patterns are only part of the job – designers have to do many other things, such as working out which questions on the form are really necessary.
I look for examples of good forms
One thing that helps designers: examples. They like to see what 'good' looks like, and that's why the GOV.UK form elements have examples in them.
I've been collecting example forms forever, but as I mentioned: making a better form isn't easy, and it turns out to be even harder to make a good form. I often find parts of forms that are fine – but there's some detail or other that isn't right. The patterns might be good but the instructions aren't. Or both of them are fine but it's weighed down with too many questions.
A good form lets you do what you need to – easily
A good form is legible and looks organised. It certainly can't be a good form if you can't understand the questions. But the real winner, the thing about a form that makes it truly successful, is if it lets you do whatever you need to do – easily.
A great form gets you to the point straight away
My new favourite form lets you pay your self-assessment tax online.
Paying a tax bill is a bit like going to the dentist: important, but not necessarily pleasant. It's good to get it over with as little fuss as possible.
To get a tax bill paid, all you need to know is your UTR and how much you have to pay, both of which you can find on the tax bill. Click into the form, stick those two numbers in, type in the details of the card you want to pay with, and you're done. That's it. You can get directly to the point, straight away.
No log in. No nonsense. How cool is that?
Great forms save costs
Why bother making your form into a great form? Because they save costs.
This one has successfully reduced the costs of support calls. The old form got about 18 calls for each 8,000 payments. The new no-nonsense one is down to 1 call for each 8,000 payments.
How cool is THAT?
(If you'd like to try it, contact me and I'll send you my UTR. I don't mind in the least if you pay some, or all, of my tax bill!)
#forms #formsthatwork