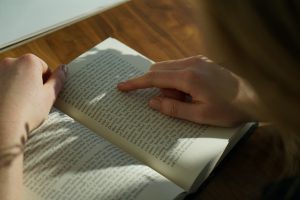 Many people do not read easily. This might be because of:
an impairment or disability
poor access to literacy
because English is not their first language
stressful or distracting circumstances
an unfamiliar topic.
That's a lot of varied reasons.
Perhaps surprisingly, the things we need to do as designers to help are much less varied. Even expert readers prefer to read familiar words, short sentences, and text that is to the point. For an expert reader, easier text is simply quicker. For someone who has difficulty with reading, easier text may be the difference between successful reading or giving up and failing at their task.
"More alike than we think" is the core of the Design to Read project
Whitney Quesenbery and I became convinced that we could design one website that could work well for people who read differently when we were working for the Open University: article: More Alike Than We Think (March, 2006)
We had workshops in 2008 and 2010
This work led on to a project "Design to Read". We started with two workshops.
Our 2008 workshop was part of the British HCI group conference "HCI2008 Culture, Creativity, Interaction – September 1-5, 2008" Liverpool conference, facilitated by Kate Grant, William Wong, Neesha Kodagoda, and me.
We followed this with a workshop at ACM SigChi conference "CHI2010 We are HCI April 10-15 2010" Atlanta conference, workshop facilitated by Helen Petrie, Kathryn Summers and me.
Some of us went on to write more about it. The project ran until about 2012. We decided to move the project archives to this site a few years later.
We created guidelines for designing for people who don't read easily
We contributed a chapter to a book
Ginny Redish, Kathryn Summers and I went on to write a chapter that has the same guidelines, with more discussion of reading behaviours and with more references. If you want to follow up for an academic project, we recommend getting the book – especially because it has many other interesting chapters.
"Design to read" means "design for everyone"
Design for people with learning disabilities
Do usability testing with people who have disabilities
Use plain language
Do not use readability formulas
Examples, additional resources and personal stories