Caroline Jarrett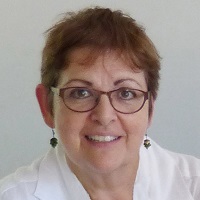 I'm the forms specialist, advising organisations on how to make forms easier to fill in and how to improve website and business processes that include forms.
Forms and surveys have a lot in common, so I work on improving surveys, too.
Often, complex forms sit alongside complex documents such as regulations, so I work on improving documents, too.
I am currently working as forms specialist for the Future Farming progamme, part of DEFRA. I work mostly with the  co-design team.
I set up my business Effortmark Ltd in 1994, working on a wide variety of forms (paper and web), websites, transactions, and surveys. I've written extensively on these themes and speak regularly at international conferences on design, usability, surveys and forms. See a full list of my presentations and publications.
From 2013 to 2016, I worked mostly with the UK Government Digital Service (GDS). My main focus there was on design patterns for forms, which I spoke about at the SDinGOV conference. My work helped GDS to create the GOV.UK Design System, released as a public beta in June 2018.
After taking a year off to have successful treatment for leukaemia, I returned to consultancy on design systems and design that's relevant to forms: service design, content design, interaction design, and user research with designers and with people who use forms.
In 2018 and 2019, I worked mostly with NHS Digital, providing advice to their team working on the NHS Service Manual.
My books are:
Some of the clients I've worked with
My government clients have included:
Government Digital Service (GOV.UK)
HM Revenue and Customs
Ministry of Justice
Internal Revenue Service (USA)
Australian Taxation Office
Australian Digital Transformation Agency.
My non-profit clients have included:
The Open University
The European Molecular Biology Laboratory – European Bioinformatics Institute
IEEE (USA)
The Mayo Clinic (USA)
Other major clients have included:
Equitable Life
Royal Mail
Sun Life Assurance, an AXA company
The Co-operative Group
Some of the partners I work with
Much of the work I've done for the Open University has been in collaboration with usability expert Whitney Quesenbery . In the US I offer consultancy in association with TecEd who specialise in user experience research and design.
Closer to home I'm supported at Effortmark by Malcolm Jarrett and Jane Matthews.
Professional qualifications and memberships
MA (Oxon) in Mathematics
MBA (Open)
Diploma in Statistics (Open)
Fellow of the Society for Technical Communication
Chartered Engineer
Member of BCS, the Chartered Institute for IT
Member of the Association for Project Management
Member of the Market Research Society
Member of the User Experience Professionals' Association (UXPA) and charter member of UXPA UK
Member of the European Survey Research Association
Member of Clarity International, advocating plain legal language

My work in usability and design
For the 2014 UXPA (User Experience Professionals' Association) Conference I was interviewed about surveys and forms design – and why I do it.